Macbeth Marks a Return to the Stage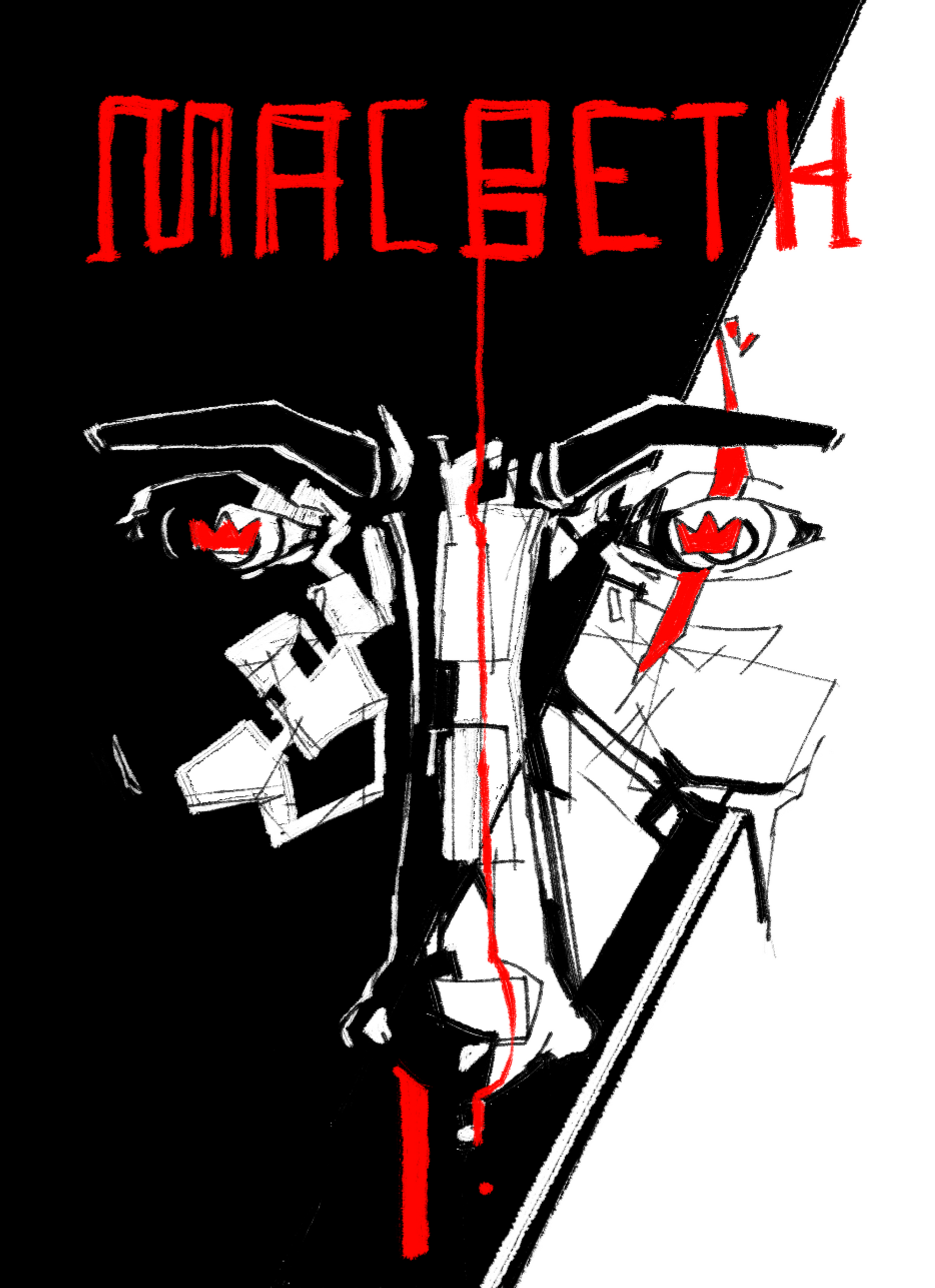 "When shall we three meet again / In thunder, lightning, or in rain?" And thus begins William Shakespeare's greatest tragedy (sorry Mrs. Manganello; I have to side with Dr. Gigante on this one). The tragedy of Macbeth is one of the most compelling to date, and this year King school students will bring Shakespeare's masterpiece to the stage once more. This adaptation of the Scottish play however, while adhering to the Bard's original words, is quite modern in its aesthetic.
Featuring shadows, projections, and live music all coordinated by the show's amazing crew, King's Macbeth promises to be a feast for both the eyes and the ears. The incredible cast, composed of talented and hard-working actors skillfully fuse the antique words and the modern aesthetic in a way that not only feels natural but also allows the audience to comprehend Shakespeare's words in a new light.
This is the first in-person theatrical performance King has produced since the onset of the Covid-19 pandemic, and despite many obstacles, the cast and crew have consistently risen to the occasion to display a new and imaginative interpretation of the Scottish play. This production promises to be one of the most creative and innovative that the King theater has produced to date, and one would not want to miss the incredible effort, energy, and talent.
Come and support the incredible cast of actors who have worked hard to bring the Shakespearean epic to the stage. Students and staffulty are welcome to attend an invited dress rehearsal Thursday at 4, and performances are Friday at 7, and Saturday at 2 and 7.