Pirates of Penzance: An Old Show for a New Crowd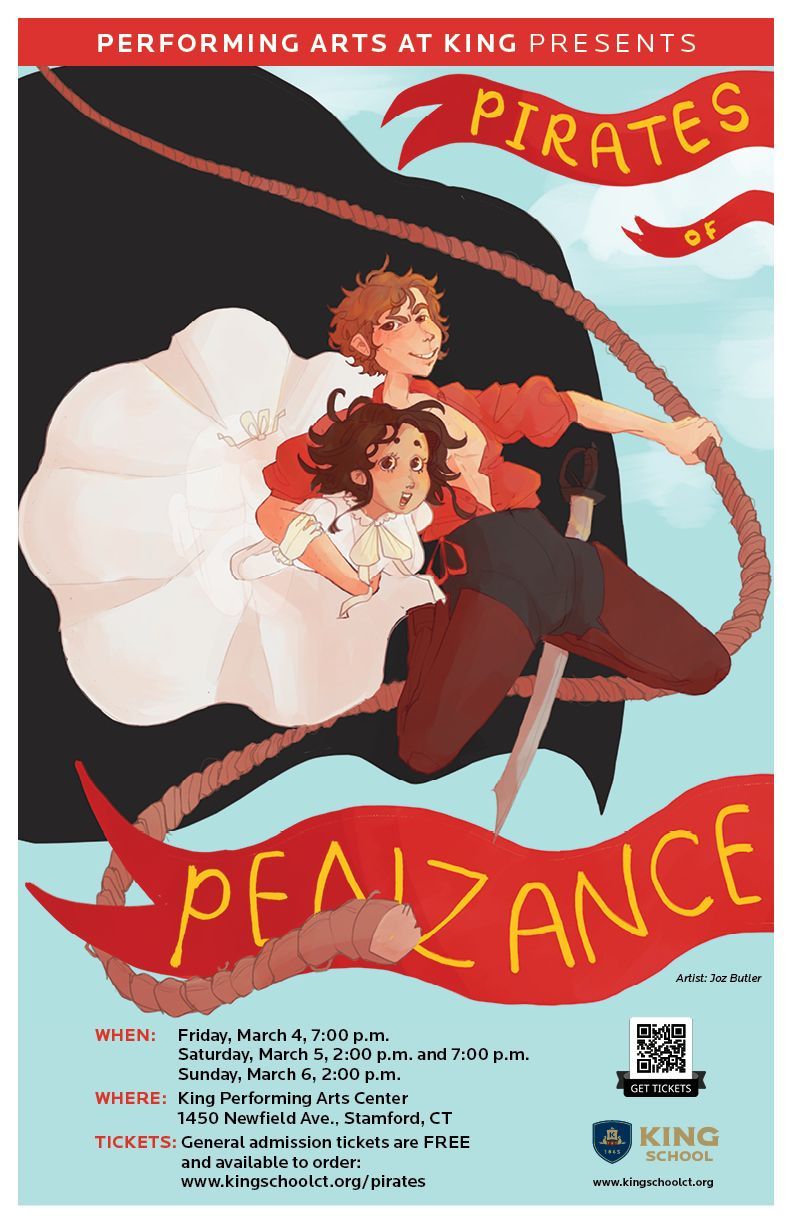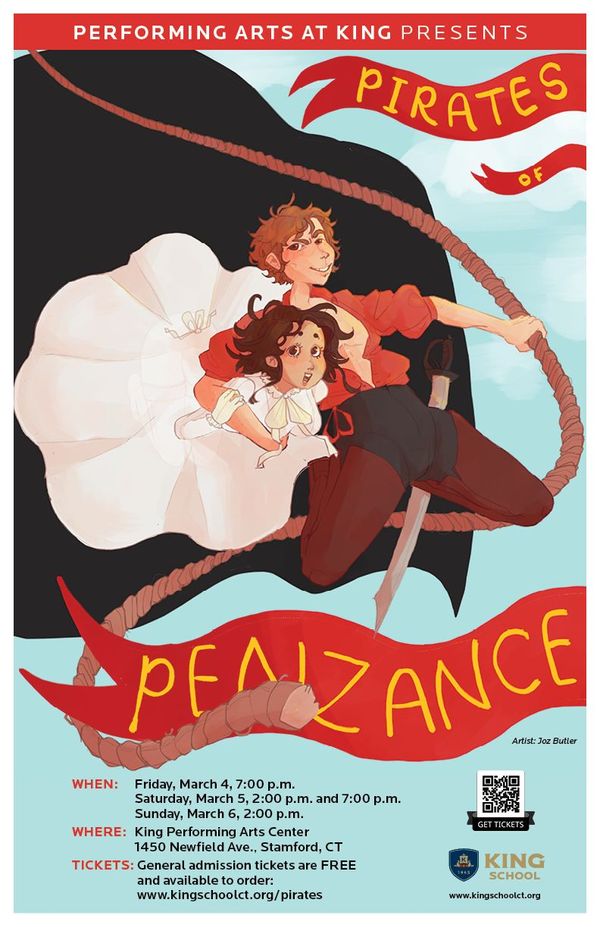 Pour, O Pour the Pirate Sherry; it's musical season at King once again! This year the musical is the Pirates of Penzance, a swashbuckling tale of adventure and romance set in Victorian England. The tale follows Frederick, a "little lad" of twenty-one years, who is freed from his indentures to the Pirates of Penzance. Frederick, forever bound to his sense of duty, returns to civilization to atone for his acts of piracy and falls in love with Mabel, but a twist of fate means he is still bound to the pirates. How will Frederick cope with these conflicting duties?
Pirates is a new style of show unlike any musical King has put on previously. "I've never done a show quite like it, mixing classical singing with comedy," notes Luisa Simon, who plays Mabel. The original Gilbert and Sullivan premiered on December 31, 1879, and though the 1981 Joseph Papp revival modernized some elements, it is still very much in the vein of the original. Zach Louizos, who plays Frederick, told me that "the biggest challenge I faced was being able to use the operatic technique." A fan of opera will be able to easily discern some of the inspiration for various songs, going so far as even repurposing famous cadenzas.
The show, however, is first and foremost, funny. "My favorite aspect of the show is the silliness and comedic moments that most scenes include," Zach remarked. "I just knew I was going to have an awesome time." Kenny Backes, who plays the Pirate King, told me that it's "the funniest show I've been in. It's appropriate for all ages and a ton of fun!"  The fast pace, tongue in cheek comedy provides a biting satire of Victorian England, in much the same way as Oscar Wilde's The Importance of Being Earnest.
The cast and crew are really excited to share their incredible efforts. Luisa remarked that "because of Covid, the last fully staged musical I did was in 2019. Being able to be part of a whole performance again has made me remember why I'm so passionate about musical theater. From rehearsals to singing to spending time with the cast, I've really loved every minute of it". They have overcome tremendous obstacles, such as adapting the show for a smaller cast. Pulling off various quick changes and other theater tricks, they are able to tailor the show to the actors and bring an outstanding experience to the audience.
Come see all the amazing efforts of the cast and crew! There is an invited dress on Thursday at 7, and performances are Friday at 7, Saturday at 2 and 7, and Sunday at 2. Tickets to see the Pirates of Penzance are completely free, and you can reserve them using the QR code above.